Museumad.nl is a (R&D) think-tank and acts as a bridge between businesses and museums (B2B). There are three main components in museumad.nl: (1) museumtickets@ZERO Commissions; (2) EAT-SHOP-SLEEP advertising department; (3) WordPress Web Development. Additionally museumad.nl hosted a new B2B member program strictly with top businesses mainly located in The Netherlands and aiming to add value to our museum partners. This B2B member program included sales and marketing events nationwide.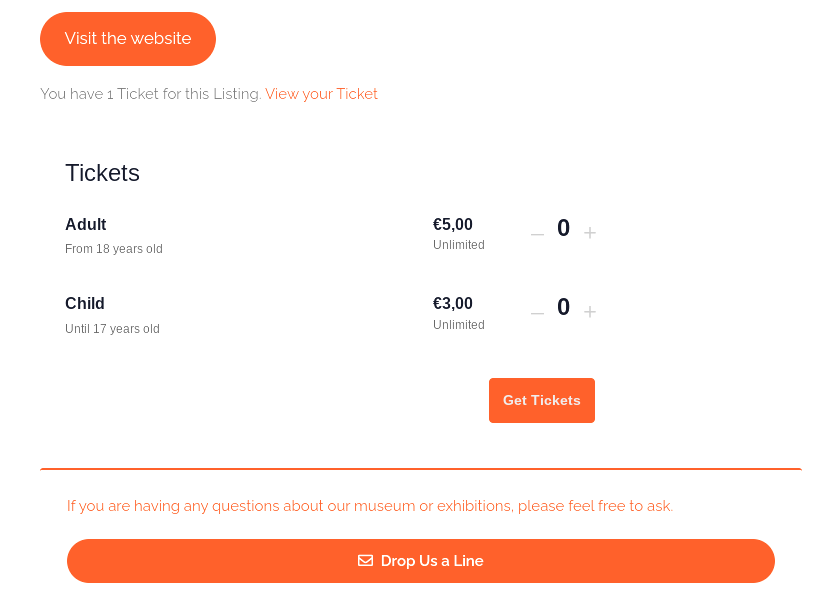 Save-cash and regain your sales power
@ZERO Commissions
museumtickets@ZERO Commissions works on a membership business model. All revenues from your ticket sales are processed and managed by Stripe.com, your museum will only pay the transaction fees to Stripe.com and a fixed membership to museumad.nl to operate your own ticketing software in museumtickets.nl. Save-cash and regain your sales power.

Financial Dashboard
Your museum will have complete access to your own Stripe.com financial dashboard where your management team will be able to select all types of payments e.g. IDEAL, Visa and so forth. Also have an overview of transaction fees and decide when to transfer your cash. museumad.nl doesn't have access to your revenues nor to your bank details. museumad.nl doesn't collect commissions from transaction fees from Stripe.com.
Get started with museumad
Start selling museumtickets@ZERO Commissions with your monthly membership
Register your Free or Paid account and regain your sales power with museumtickets@Zero Commissions on musumtickets.nl. You can choose a plan that's best for you and your day-to-day needs.
Need a new website? or perhaps upgrade of your current website with new features? Lease or Purchase, we have flexible CRM-ticketing-complete back office and online payments-E-commerce.
We design custom made advertising listings for your business on museumtickets.nl. Reach more museum visitors and tourists, with 12 provinces, +120 cities and 340 museums, including the three Caribbean islands.